Lampung is Ranked Third as Prone to Narcotics Trafficking
Kamis, 19 Oktober 2023 - 09.48 WIB
30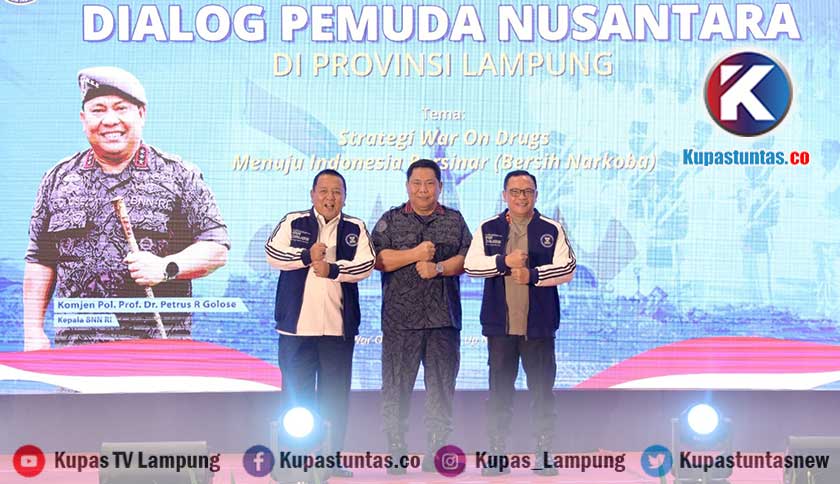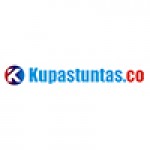 Redaksi
Kupastuntas.co, Lampung English - Head of the Indonesian National Narcotics Agency (BNN), Komjen Pol Petrus Reinhard Golose, said that Lampung Province was ranked 3rd as an area prone to narcotics trafficking. Lampung is also a favorite route for drug dealers.

Petrus Reinhard Golose said that there were 8,002 narcotics-prone areas in the alert and danger categories throughout Indonesia.
"Where Lampung ranks third with 874 narcotics-prone areas after East Java and North Sumatra. This number is quite large and will be of interest," said Petrus during the Archipelago Youth Dialogue event in Lampung Province with the theme 'War on Drugs Strategy Towards a Shining Indonesia (Clean from Drugs). )' at Swiss-Belhotel, Bandar Lampung, Wednesday 18 October 2023.
He revealed that Lampung is a favorite transit point for illicit narcotics trafficking for dealers and not a distribution location. So many disclosures occurred in Lampung.
"Lampung has become a special narcotics route for marijuana from Aceh and methamphetamine from Myanmar and Golden Crescent," he explained.
He explained that BNN RI deliberately visited Lampung Province to increase resilience and resistance.
"So we, the BNN institution, are the leading institution for dealing with narcotics, and always work together, especially with the regional government, police and TNI. With this activity, it is hoped that we can minimize the illicit circulation of narcotics," he said.
Petrus revealed that Lampung was also the attention of the President of the Republic of Indonesia because it was ranked 3rd in terms of narcotics risk.
He explained that there are several ways to expand narcotics abuse by dealers and dealers, including through friendships through invitations or drug consumption and trial and error.
"Initially the users or abusers were given it for free, but over time they became addicted and addicted, until finally they became dependent," he added.
He said, during 2021-2023, BNN RI had confiscated a total of 6,476 tonnes of methamphetamine, 6,922 tonnes of marijuana, 808,287 ecstasy pills, 336.1 tonnes of wet marijuana and 144.4 hectares of marijuana fields.
In detail, in 2021, 3,313 tons of crystal methamphetamine, 4.6 tons of marijuana, 191,575 ecstasy pills, 110.5 tons of wet marijuana and 50.5 hectares of marijuana land were confiscated.
In 2022, there will be 1,902 tons of methamphetamine, 1.06 tons of marijuana, 262,789 ecstasy pills, 152.8 tons of wet marijuana and 63.9 hectares of marijuana land. And in 2023, 1,261 tons of crystal methamphetamine, 1,262 tons of marijuana, 353,923 ecstasy pills, 72.8 tons of wet marijuana and 30 hectares of marijuana land were confiscated.
"A total of 49 networks have been revealed, including 23 international networks and 26 national networks," he said.
He continued, the narcotics disclosures carried out by the Lampung BNNP during 2021-2023 amounted to 21.41 kg of methamphetamine, 309.93 kg of marijuana and 266 ecstasy pills. And the Lampung Regional Police revealed 1.08 tons of crystal methamphetamine, 53.18 tons of marijuana and 90,640 ecstasy pills.
Apart from that, he continued, the number of BNN RI TPPU case disclosures during 2021-July 2023 was 44 cases with 49 case files with a total value of confiscated assets of IDR 260,233,261,691. "This consists of cash, money in accounts, movable assets, immovable assets and valuables," he said.
Then, data on narcotics perpetrators revealed by the National Police from 2020-2022 according to their occupation, including 263 members of the TNI, 730 members of the National Police, 645 civil servants, 4,285 students and 2,949 students.
"The data revealed by BNN RI includes 5 TNI, 24 Polri, 34 civil servants, 185 students and 73 students," he concluded. (*)