Lampung General Election Commission Finds 3,941 Dead Permanent Voters List
Kamis, 12 Oktober 2023 - 09.26 WIB
22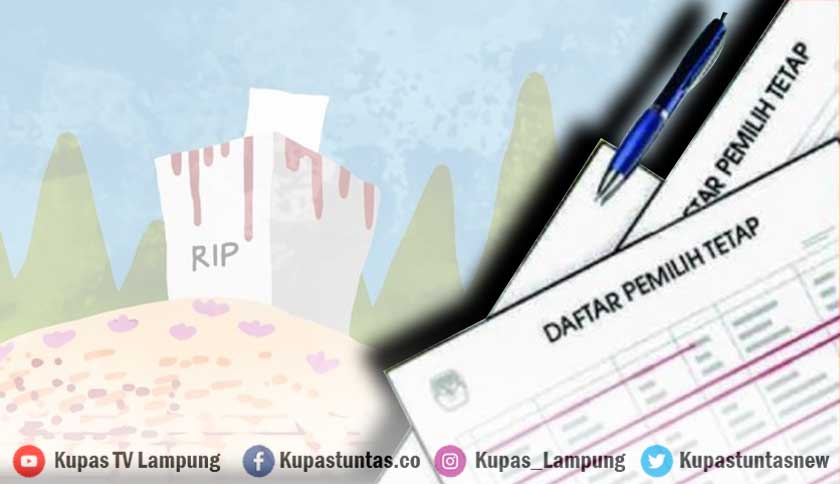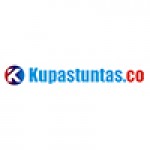 Redaksi
Kupastuntas.co, Lampung English - The Lampung Province General Election Commission (KPU) found data that 3,941 voters who were included in the Permanent Voter List (DPT) had died. This number comes from 15 districts/cities throughout Lampung.

Head of the Data and Information Division of the Lampung General Election Commission, Agus Riyanto, said that the data was obtained based on the results of synchronization carried out by the Lampung General Election Commission following up on a circular issued by the Central General Election Commission.
It is known that the Central General Election Commission has issued Circular Letter (SE) Number: 1023/PP.07-SD/14/2023 signed by the Chairman of the General Election Commission, Hasyim Asy'ari dated September 22 2023.
The SE is addressed to the Provincial General Election Commissions and Regency/City General Election Commissions throughout Indonesia to synchronize the lists of permanent voters who have died and voters who are registered as TNI/Polri.
Agus Riyanto said that nationally the synchronization process had been carried out since July 2 2023 by the Central General Election Commission based on data obtained from the Ministry of Home Affairs.
"For example, the General Election Commission gets data on residents who died after the DPT was determined. Then also those who entered the TNI/Polri," said Agus, Wednesday (11/10/2023)
Agus said that data spread across 15 regencies/cities throughout Lampung for those who died reached 3,941 people, and 114 voters who joined as members of the TNI/Polri.
"We will examine this data, then follow up and upload it to the Voter Information Data System (SIDALIH). For example, if someone dies, they will be given information code 91, then code 96 is the TNI code, and code 97 is the Polri code," he explained.
Agus explained that with this marking, the voter would be declared no longer eligible as a voter on February 14 2024. "Later C notifications will no longer be sent to those listed. They will automatically become ineligible voters (TMS)," he explained.
Regarding ballot papers, Agus said they would be in accordance with the determined DPT number plus 2 percent. Meanwhile, the synchronization target is to be completed in October 2023.
"We will continue to follow up on this data collection, and the target is to have it completed by the end of this month (October). This data will continue to be updated because after the determination of the DPT there will definitely be people who have died. With data collection like this it will be more accurate," he added. (*)