Lampung Transportation Department Emission Tests 600 Service Vehicles
Jumat, 29 September 2023 - 08.59 WIB
29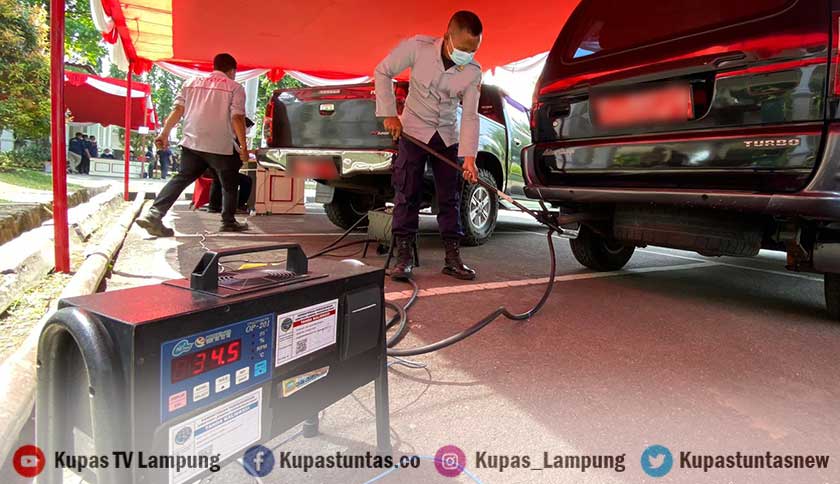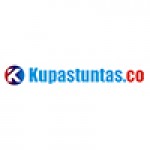 Redaksi
Kupastuntas.co, Lampung English - The Lampung Province Transportation Agency (Dishub) will carry out emissions tests on 600 official vehicles belonging to the Lampung Provincial Government.

"For the emissions test next week, we are preparing the equipment. Around 600 Lampung Provincial Government official vehicles will be tested for emissions," said Head of the Lampung Province Transportation Service, Bambang Sumbogo, Wednesday 27 September 2023.
Bambang said that emission tests on official vehicles were carried out free of charge. This was carried out to commemorate Communication Service Day.
"This is in the context of a related service day, because yesterday there was a hot issue about air pollution. Yesterday it was carried out in Jakarta. We want in Lampung to also hold free exhaust emission tests," he said.
According to him, official vehicles that will take the emissions test will be collected at the Korpri field at the Lampung Governor's office.
"We will start with the 600 official vehicles owned by the government. Later we will collect them at the Korpri field, we will inspect them and immediately treat those that do not pass emissions," he explained.
Bambang explained that his party would focus on conducting emissions tests on old official vehicles. "We are focusing on old vehicles, God willing, not yet new vehicles. So those that don't pass will be treated and tested again until they pass," he added.
Bambang said that it is possible that future emissions tests will also be carried out on public transportation and transportation vehicles.
"For public transportation such as buses and trucks, there are already driver tests in each region. But in the future we will also check so that there is a comparison," he said.
Meanwhile, Head of the Lampung Province Environmental Service, Emilia Kusumawati, said that based on dust particulate tests, the air condition in Lampung Province is currently still considered good.
"The results of laboratory tests on dust particulates in Lampung were good. But to be sure, we are collaborating with Unila," said Emilia.
He revealed that the areas where dust particulate tests were carried out were Bandar Lampung, Pesawaran, South Lampung, East Lampung, Central Lampung and Way Kanan.
"The areas tested include transportation-dense areas, densely populated residential areas and industrial areas," he explained. (*)