Dozens of Advertising Attributes in Metro Lampung Controlled
Selasa, 19 September 2023 - 17.47 WIB
23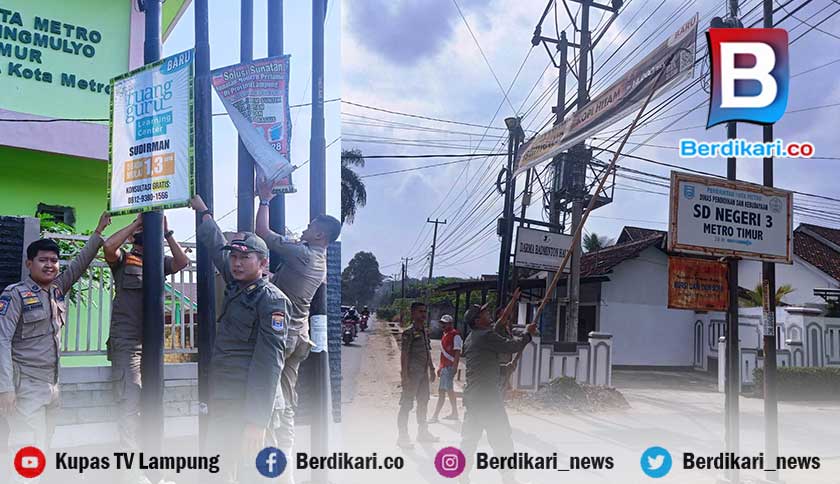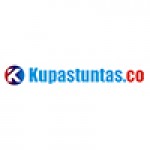 Redaksi
Kupastuntas.co, Lampung English - The Metro City Civil Service Police Unit, Lampung Province has taken control of dozens of advertising attributes that violate regional regulations by being posted on public facilities.

Based on observations on Tuesday 19 September 2023, the dozens of advertising attributes that were regulated were dominated by commercial advertisements such as cigarette advertisements, course advertisements and advertisements offering electronic products.
Head of the Metro City Civil Service Police Unit, Jose Sarmento Piedade, through the Head of Trantibum Section, Susilo Ramadani, revealed that during the control, 17 advertising attributes were found that violated regional regulations.
"So today we found 17 advertising attributes placed on public facilities such as electricity poles and telecommunications networks," said Susilo, when confirmed.
"We carried out the control for approximately 1 hour, starting from 08.00 WIB to 09.00 WIB," he added.
A total of 17 advertising attributes were ordered by a platoon of Pol-PP personnel, consisting of five long banners and 12 small banners.
"Today we carried out control by deploying one platoon, namely 10 personnel. As a result, we secured 5 long banners and 12 small banners to the office," he said.
Susilo said that dozens of advertising attributes were secured from a number of public facilities located on four roads in Metro.
"We are controlling banners and banners on Jalan Terong, Jalan Ki Hajar Dewantara, Jalan ABRI and Jalan Ahmad Yani in Metro Timur," he said.
For your information, installing advertising banners on public facilities is a violation of Regional Regulation number 9 of 2017 concerning Security, Order and City Beauty.
Previously, Satpol-PP also controlled dozens of Socialization Props (APS) belonging to Legislative Candidates (Bacaleg) which were installed incorrectly, meaning they were deemed to have violated regional regulations.
A total of 50 Legislator Socialization Props were removed by the Civil Service Police Unit from greening trees on a number of protocol roads in Bumi Sai Wawai.
Dozens of campaign props for reforestation trees were obtained from three protocol roads in Metro City, namely Jalan Jenderal Sudirman, Jalan Mayjend Ryacudu and Jalan AH Nasution.
The Metro City Environmental Service had also previously coordinated intensively with the local City Civil Service Police Unit to control socialization props and advertising attributes nailed to reforestation trees.
The Environmental Service will also monitor the existence of socialization props and advertising attributes nailed to reforestation trees. Apart from that, the Environmental Service also invites all Metro City residents to jointly provide warnings to unscrupulous residents who install Socialization Props on greening trees by nailing them. (*)