Lampung Farmers Experienced Crop Failure Received Assistance of 30 Kg of Rice Seeds per Hectare
Senin, 18 September 2023 - 08.36 WIB
49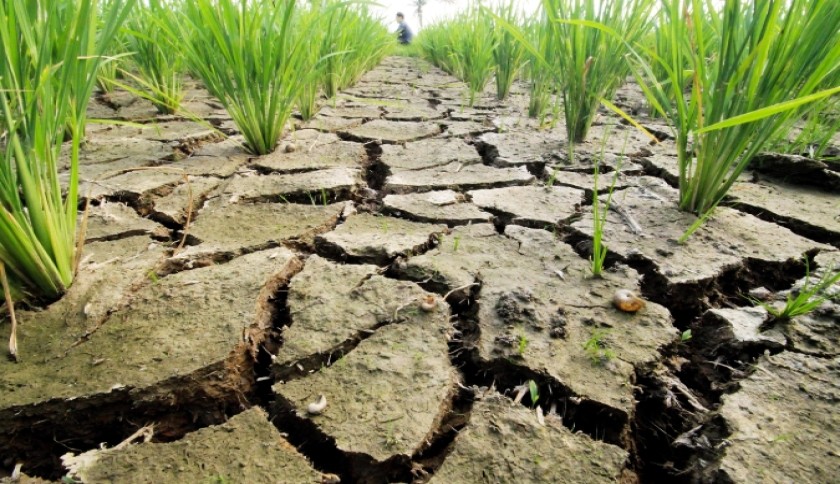 ADMIN
Kupastuntas.co, Bandar Lampung - The Lampung Provincial Government (Pemprov) will provide rice seed assistance of 30 kilograms (Kg) per hectare to farmers whose rice fields experience crop failure or puso.

Farmers who experience puso due to drought can report to the district/city Agriculture Service throughout Lampung to receive assistance with rice seeds.
"Farmers who experience puso, please report it to the district/city Agriculture Service. It will be checked later, then there will be assistance for rice seeds," said Assistant II for Economy and Development of the Lampung Provincial Government, Kusnardi, Sunday (17/9/2023).
Kusnardi said that the seed assistance that will be provided is 20 to 30 kilograms per hectare coming from the Government Seed Reserve (CBP).
"Farmers who experience puso will have their seeds replaced because there is CBP. The seed assistance for food crops is 20 to 30 kilograms per hectare. Farmers just need to report," he said.
Kusnardi also invited all farmers to register for Rice Farming Business Insurance (AUTP). In 2023, Lampung will receive a land allocation of 30,000 hectares which can be used by AUTP.
"If farmers are registered with AUTP, they can immediately claim it if puso occurs. That's why it's important to register with insurance so that when they experience crop failure they can claim it," he explained.
He explained, for rice fields experiencing puso that are not registered in the AUTP, they will be allocated to obtain seed assistance either from government assistance through rice development activities or from the Regional Seed Reserve (CBD).
"In 2023, Lampung Province itself will still have regional seed reserves of 25.03 tons or the equivalent of an area of 1,001 hectares," he explained.
Meanwhile, Acting Head of Perum Bulog Lampung Regional Office, Nurman Susilo said that to reduce the price of rice on the market, his party continues to continue the Food Supply and Price Stabilization (SPHP) program.
Nurman said that during the rice harvest there was a decline in demand for SPHP rice. In one month, Bulog only distributes 400 to 500 tons.
However, since August the price of rice has been high so that demand for rice for SPHP has increased to 2,000 tons in a month. "Buog was indeed asked by Bapanas to flood the market with rice through the SPHP program. We have entered more than 90 markets in Lampung and 300 shops both inside and outside the market. "So we already have a lot of partners," he said.
He said, if the increase in demand for rice through the SPHP program continues to increase, his party is ready to add up to 2,500 tons per month. "With food assistance from the government, at least 10 percent of market demand has been met," he added.
Previously, the Lampung Provincial Government claimed that the area of rice land in Lampung affected by El Nino until the end of August reached 765 hectares. And 93 hectares of them were declared puso or experienced crop failure. As a result, Lampung has the potential to lose production of up to 1,954 tons of Harvested Dry Grain (GKP).
The rice fields affected by the drought are spread across several areas, including West Lampung 118 hectares, South Lampung 205 hectares, East Lampung 68 hectares, Way Kanan 45 hectares, Tulang Bawang 135 hectares, Pesawaran 120 hectares, Pringsewu 49 hectares, and West Coast 25 hectares. (*)