Village Head in Lampung Becomes Sumatra Network Drug Dealer
Rabu, 07 Juni 2023 - 09.20 WIB
30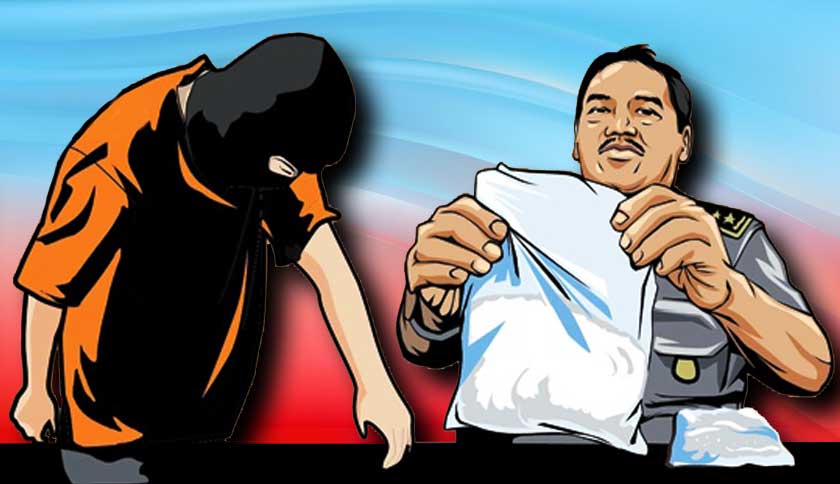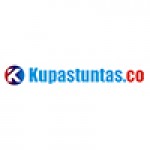 Redaksi
Kupastuntas.co, Lampung English - Head of Memon Village, Tanggamus Regency, Lampung Province, Toni Aritama has become a drug dealer for the Sumatra Island network. For 8 months, Toni has sold 20 kilograms of methamphetamine.

Toni was arrested by officers from the Lampung Police Narcotics Research Directorate with 6.18 kilograms of methamphetamine as evidence on Wednesday 31 May 2023.
The perpetrator was arrested along with his colleague with the initials FN working as an entrepreneur from Gadingrejo, Pringsewu. Based on the results of an investigation by the Directorate of Narcotics of the Lampung Police, village head Toni is a major drug dealer for the Sumatra Island network.
The Lampung Regional Police Director of Narcotics, Kombes Pol Erlin Tangjaya, said that the arrest of Kades Toni began when the police arrested FN, who was a drug courier.
"During the investigation, FN admitted that other methamphetamine evidence was hidden in a warehouse in Sidodadi Village, Way Lima District, Pesawaran," said Erlin while leading an exposure at the Lampung Regional Police, Tuesday, June 6, 2023.
Subsequently, the police conducted a search of the warehouse and found 6.18 kilograms of methamphetamine as evidence.
"The evidence consists of 6 large packs (4 packs of Chinese tea, 2 clear plastic packs), 10 medium sized clear packs and 1 digital scale," he said.
Then, the police carried out developments by interrogating FN, and admitted that the methamphetamine belonged to Toni (Tiyuh Memon Head) and IK (Fugitive).
Armed with this information, the police immediately moved to arrest Toni at his rented house in Mekar Sari Village, Gading Rejo District, Pringsewu. During the interrogation, Toni admitted that the illicit goods belonged to him.
"The suspects have sold as much as 20 kilograms of methamphetamine in Sumatra. The evidence that was secured was only part of what was circulating," he added.
Erlin explained, economically the methamphetamine that was secured was worth around IDR 9,274,500,000. While the number of people who were rescued was 24,732 people.
Now FN and Toni have been named suspects and are being detained at the Lampung Regional Police. The two are charged with Article 114 paragraph (2) sub-article 112 paragraph (2) in conjunction with Article 132 paragraph (1) of Law Number 35 of 2009 concerning Narcotics. "With the maximum threat of death penalty," he said.
Meanwhile, the Head of Memon Village, Toni, admitted that he regretted his actions and apologized profusely to the community.
"I apologize profusely to the people, especially in my area, for my shameful actions. I'm sorry," said Toni.
He admitted that he had been selling methamphetamine for 8 months, and the proceeds were used to meet daily needs and pay off debts. "It's only been 8 months (selling methamphetamine), the money is for daily needs. I also have a debt of IDR 130 million," he said.
Previously, the Lampung Province National Narcotics Agency noted that as many as 1,460 villages in Lampung Province were on alert for drugs.
The Acting Head of the Lampung Province National Narcotics Agency, Kombes Pol Ahmad Ikhsan said, his party recorded that there were 1,460 drug alert villages in Lampung.
"There are 1,460 drug alert villages in Lampung. Even the circulation of narcotics in Lampung has an increasing trend," said Ahmad Ikhsan, Monday 8 May 2023.
He revealed, his party recorded the prevalence rate of narcotics circulation, the figure was quite alarming. "The level of narcotics vulnerability in 2022 in Lampung will increase," he said.
Out of a total of 2,638 villages/kelurahan in Lampung Province, his party classifies 298 villages or kelurahan as hazard categories. 576 alert villages, 1,460 alert villages and 304 safe villages. "The data we got from the National Narcotics Agency and LIPI in 2019 there were 31,811 people involved in narcotics abuse," he explained. (*)
KUPAS TV Video: Residents and Police Catch a Motorcycle Thief Trying to Escape