Highlighting Judges Who Accept Bribes, Prof. Mukti Fajar: Our Legal Situation is Not Fine
Selasa, 30 Mei 2023 - 17.16 WIB
23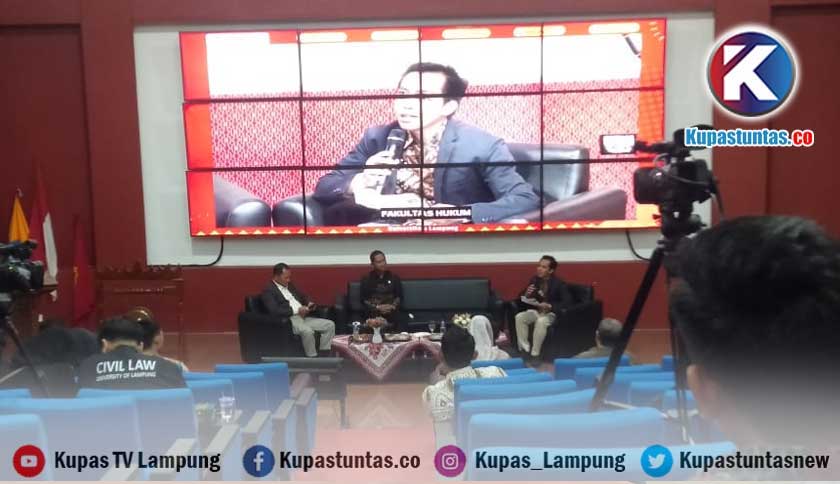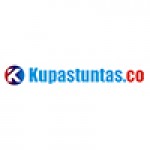 Redaksi
Kupastuntas.co, Bandar Lampung - The Faculty of Law, University of Lampung, held a public lecture with the theme 'The Role of the Judicial Commission in Maintaining the Credibility of the Judiciary and the Ethics of Indonesian Judges' in Building A, University of Lampung. Tuesday, 30 May 2023.

Chairman of the Judicial Commission of the Republic of Indonesia, Prof. Mukti Fajar said the legal situation in Indonesia was not good, including the Supreme Court judges who were reportedly accepting bribes from outsiders.
"These days, the legal situation, especially judges, is not doing well. The virus has even hit the Supreme Court today. Mukti.
However, he stressed, legal practitioners must remain optimistic. Because, there is an adigium in law, namely the judge is the representative of God whose decisions cannot be intervened.
"The Adigium contains 2 things, namely justice and divinity. When speaking with integrity, the Judge must believe that God can influence him, there is no power other than God's power, that is the interpretation of the adigium," he explained.
He said that the Judge had powers that could not be intervened and his decision could not be challenged.
"Judges have the intellectual capacity to realize the power of God which is able to influence their decisions, if it doesn't exist then they are not worthy of the title of Judge," he said.
So he said, the task of the Judicial Commission is to supervise and advocate for Judges, because he believes that no one is perfect.
"I don't know if this judge knows about legal advocacy who reports only 10-15 per year out of around 8,000 judges in Indonesia, the reports are only threats to judges," he said.
He explained that judges could not only report violence against judges to the Judicial Commission alone, but also bribery attempts from outsiders to influence their decisions.
"So it's not only Judge violence that can be reported, but also the lure of offers and temptations if you can't stand it you can report it to the Judicial Commission," concluded Mukti.
The Dean of the Faculty of Law, University of Lampung, M. Fakih in his remarks said that the Faculty of Law must be able to collaborate with outsiders, especially legal agencies such as the Judicial Commission, because the Judicial Commission has the authority to carry out checks and balances in the judiciary in Indonesia.
"Higher education institutions should not only work on theory, sometimes at the practical level the theory is irrelevant, the existence of a Judicial Commission is urgently needed, to review a rule it is seen in the case itself," he said.
He hopes that the Faculty of Law, University of Lampung, which has collaborated with the Judicial Commission in the MBKM program, can continue going forward, because educational institutions must be able to see the real legal level, not just see it at the theoretical level.
"In accordance with the instructions from the Minister that lecturers do not only study on their own to give their own grades to students, therefore this collaboration needs to be increased, so that the Judicial Commission can become a guide for students," he concluded. (*)