A Month Ahead of Eid al-Adha, The Prices of Basic Necessities in West Lampung Have Increased
Selasa, 30 Mei 2023 - 19.17 WIB
23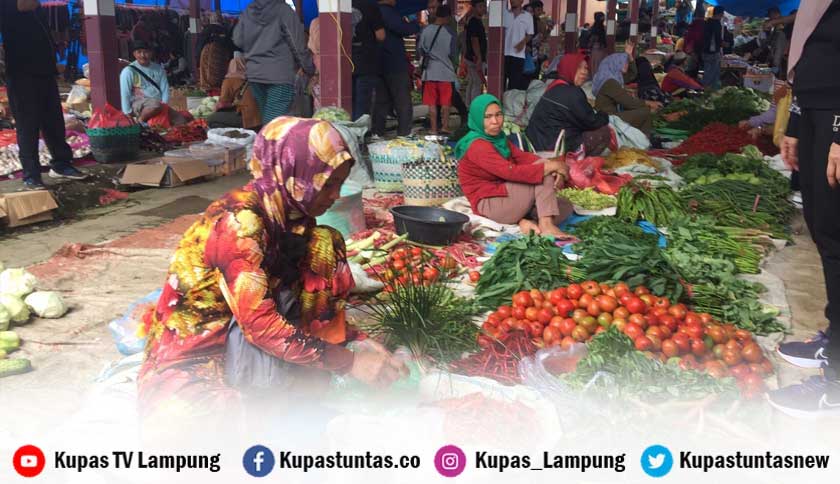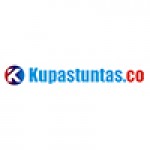 Redaksi
Kupastuntas.co, West Lampung - One month before the Eid al-Adha holiday which will fall on June 29, the prices of a number of basic necessities in several traditional markets in West Lampung Regency have increased. Basic needs that have experienced an increase include chili, onions, chicken meat and several other basic needs.

The Head of the West Lampung Regency Industry and Trade Cooperative Service, Tri Umaryani through the Head of the Trade Sector Heriyanto said, the price increase for basic necessities had occurred since the last few days, this was based on the results of monitoring and evaluation carried out by his party yesterday at several traditional markets.
Several basic necessities that experienced an increase included medium rice from IDR 11,000 to IDR 11,500, broiler meat from IDR 41,000 to IDR 43,300, garlic from IDR 35,000 to IDR 40,000, green cayenne pepper from IDR 20,000 to IDR 24,333, tofu from IDR 12,000 to IDR 12,300, instant noodles from IDR 3,500 to IDR 3,800.
"Then beans from IDR 9,000 to IDR 9,300, then potatoes from IDR 13,000 to IDR 14,000, cabbage from IDR 4,000 to IDR 7,600, sweet potatoes IDR 7,000 to IDR 7,300 and cassava IDR 4,000 to IDR 4,300 "Meanwhile, several other basic needs are still relatively stable but there are some that have actually decreased," he said when confirmed. Tuesday, 30 May 2023.
A number of basic necessities that have decreased include beef which previously touched IDR 135,000 now down to IDR 133,000, onions from IDR 35,000 to IDR 30,000, shallots from IDR 45,000 to IDR 36,000, chicken eggs from IDR 33 ,000 to IDR 32,000, free-range chicken from IDR 70,000 to IDR 68,000.
"Premium cooking oil from IDR 23,000 to IDR 22,600, simple packaging from IDR 17,000 to IDR 16,600, bulk cooking oil IDR 16,000 to IDR 15,667, wheat flour IDR 15,000 to IDR 12,600, soybean IDR 15,000 to IDR 14,000, garlic from IDR 35,000 to IDR 30,600," he added
Then mackerel from IDR 35,000 to IDR 31,600, anchovies from IDR 60,000 to IDR 53,600, green beans IDR 30,000 to IDR 29,300, coarse salt IDR 14,000 to IDR 12,000, powdered milk IDR 42,000 to IDR 40,300, sweetened condensed milk IDR 14,000 to IDR 12,600, mustard greens from IDR 8,000 to IDR 7,333 and dry shelled corn from IDR 8,000 to IDR 7,600.
"We certainly hope that approaching the upcoming Eid al-Adha there will not be significant price movements so that people's purchasing power remains high for a number of basic needs in traditional markets in West Lampung Regency so that both traders and buyers can still benefit equally. ," he said. (*)