Polda Metro Jaya Arrests Two Robbers at Nine Alfamarts from East Lampung
Senin, 29 Mei 2023 - 20.14 WIB
48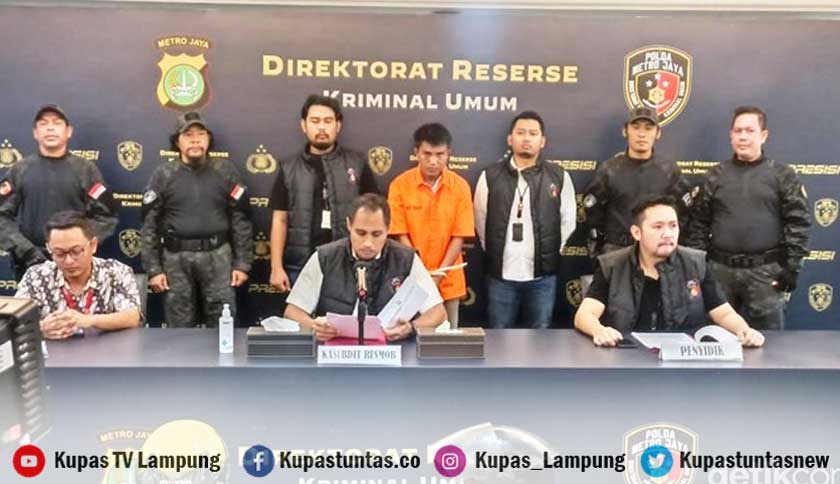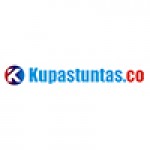 Redaksi
Kupastuntas.co, East Lampung - The Metro Jaya Regional Police's Criminal Investigation Unit arrested two robbers at nine Alfamarts in the DKI Jakarta area. Both of them had to be shot because they resisted during the development of the case.

Kasubdit Tahbang or Resmob Ditreskrimum Polda Metro Jaya, AKBP Titus Yudho Uly said the two, namely SS (35) and Jun (25), are both residents of Toba Village, Sekampung Udik District, East Lampung Regency.
"Initially the police received a report based on LP/B/258/V/2023/SPKT.Sek.Jatiasih/Restro Bekasi Kota/Polda Metro Jaya where there was a criminal act of extortion and threats against the reporter at Alfamart which resulted in a loss of IDR 58.1 million," said Titus , in a press conference at the Metro Jaya Police Headquarters. Monday, 29 May 2023.
As for the chronology of events, the two perpetrators carrying machetes and pistols approached the victim. Then forced the victim to open the safe, and the perpetrator took the money that was in the safe.
Due to this incident, the victim reported to the Jatiasih Police Headquarters. "This perpetrator has committed acts of theft with the same mode in several Legal Areas of Polda Metro Jaya," he explained.
He continued, the SS perpetrator was recognized as a captain who was looking for partners to rob using homemade pistols and machetes with his partner Jun, and targeted the 24-hour Alfamart Store.
In developing the case, the Tahbang Unit 2 Opsnal Team or Resmob visited several crime scenes, and it was discovered that there were two perpetrators riding a black Vario motorbike, using firearms and machetes.
Then on Thursday, May 25 2023 at around 12.00 WIB, officers obtained the characteristics of the perpetrator. Then the officers went to the target location at the fruit juice shop on the side of Jalan Soursop, Jagakarsa, South Jakarta and immediately arrested the SS perpetrators.
From the results of the interrogation of the SS perpetrators, the officers then arrested Jun's perpetrators at the Gandamanah Hotel, Bantar Gebang, Bekasi City.
"However, when carrying out developments related to other evidence, the perpetrators put up resistance, so the team took decisive, measured action," he explained.
For their actions, the two perpetrators can be charged under Article 365 of the Criminal Code junto Article 65 of the Criminal Code with a maximum imprisonment of 12 years. (*)