A Motorcycle Thief in South Lampung Arrested by The Police
Senin, 29 Mei 2023 - 16.35 WIB
28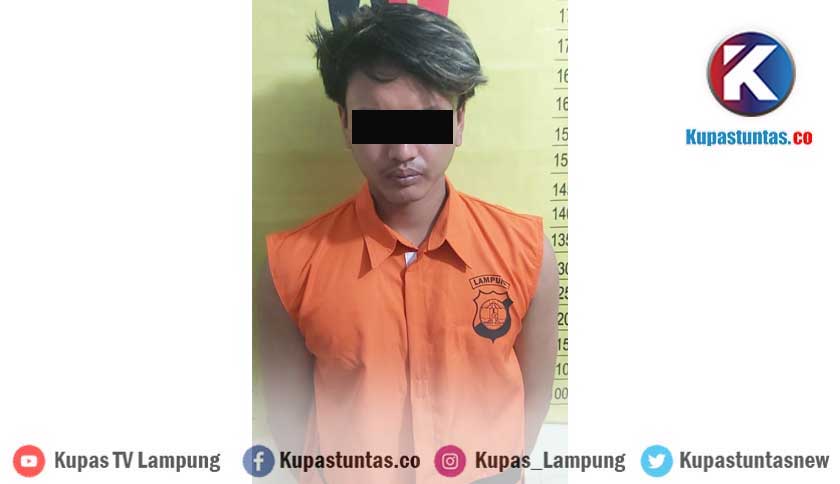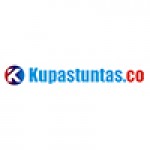 Redaksi
Kupastuntas.co, South Lampung - A perpetrator of theft with a weight (Curat) named Dwi Adi Kurniawan (26) was arrested by the police after taking away a Viar motorbike on Saturday, May 27 2023 yesterday.

South Lampung Palas Police Chief, AKP Andi Yunara explained, at around 03.00 WIB, the perpetrator entered the hut where brown sugar was made which is located behind the victim's house namely Samirin (44) in Cita Jaya Hamlet, Bangunan Village, Palas District.
"Then, the perpetrators took away a black Viar motorcycle, police number BE 6796 DU, which was in the hut. Meanwhile, at the time of the incident the victim was fast asleep," said the Head of Police representing the Head of South Lampung Police AKBP Edwin, when confirmed. Monday, 29 May 2023.
The victim only found out that his motorbike was missing when he woke up to perform the morning prayers.
"For this incident, the victim suffered a material loss of around IDR 3 million and made a report to the Palas Police for further investigation," continued Andi Yunara.
The police rushed to launch an investigation to hunt down the perpetrator, whose identity was not known at that time.
Less than 24 hours after the incident, to be precise on Sunday 28 May 2023 at around 02.00 WIB, Tekab 308 Presisi Polres South Lampung and Tekab 308 Presisi Polsek Palas received information about the whereabouts of the perpetrator.
"Furthermore, officers immediately arrested the perpetrator while in Sinar Pasemah Village, Candipuro District with a stolen motorcycle," explained the Police Chief.
The suspect, Dwi Adi Kurniawan, was recorded as living in one district with the victim, namely in Rejomulyo Village, Palas District.
From the results of the examination, the perpetrator admitted to having stolen the victim's Viar motorbike. Then, the suspect along with evidence including 1 unit of black Viar motorcycle with number BE 6796 DU and BPKB and STNK books in the name of Misnak were secured at the Palas Police.
"The article alleged against the suspect is Article 363 of the Criminal Code," said the police chief. (*)