74 Cases of Dengue Fever Occur in South Lampung
Senin, 29 Mei 2023 - 17.26 WIB
46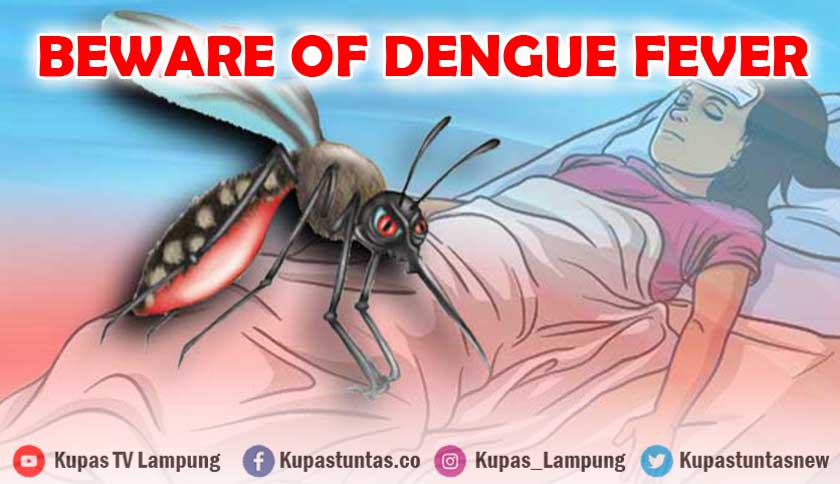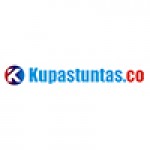 Redaksi
Kupastuntas.co, Lampung English - Throughout January - May 2023 there were 74 cases of dengue hemorrhagic fever occurring in the South Lampung Regency area.

Representing the Acting Head of the South Lampung Health Service, Hari Surya Wijaya, Head of the Communicable Disease Prevention and Control Division, Basuki Didik Setiawan said, in the last 5 months from January to May 2023 the local Health Office recorded 74 cases of dengue fever.
"Data on DHF cases for 2023, details for January 8 cases, February 15 cases, then March 27 cases, April 12 cases and May 12 cases," explained Didik, when confirmed, Monday 29 May 2023.
Didik continued, of the 17 sub-districts in South Lampung, where the most cases of dengue fever occurred in 5 sub-districts.
"The first order in Kalianda District was recorded with 15 cases, the second in Katibung District with 13 cases, then Natar District with 9 cases and Sidomulyo District with 6 cases and fifth, namely Penengahan District with 5 cases," he continued.
Regarding the number of cases of dengue fever, Didik stated that the Health Service would not remain silent and had taken anticipatory steps.
Moreover, according to him, facing the dry season which occasionally rains, the Health Service and all Community Health Centers will always implement an early warning system for diseases that have the potential to become Extraordinary Events including dengue fever.
"One of them is to immediately follow up if there is a case of dengue fever and always urge all levels of the Health Service to be vigilant while continuing to carry out preventive activities," explained Didik.
Didik detailed, preventive measures include counseling to periodic monitoring of larvae. Also, involve the participation of the entire community, to maintain the cleanliness of their respective environments with 3M plus activities, namely draining water reservoirs, closing water storage areas, recycling used goods that have the potential to become mosquito breeding grounds.
"Plus other methods of prevention of dengue fever, including sprinkling larvicidal powder or abate powder in water reservoirs that are difficult to clean, using mosquito repellents or anti-mosquitoes, using mosquito nets while sleeping and placing fish in water reservoirs and planting mosquito repellant plants," he stated. (*)
KUPAS TV Video: Unable to Hold Dust, Residents Ask for Accelerated Repairs to the Ryacudu Canal Road