Three Houses in Bandar Lampung Burnt Out Due to Children Playing with Matches
Kamis, 25 Mei 2023 - 08.28 WIB
22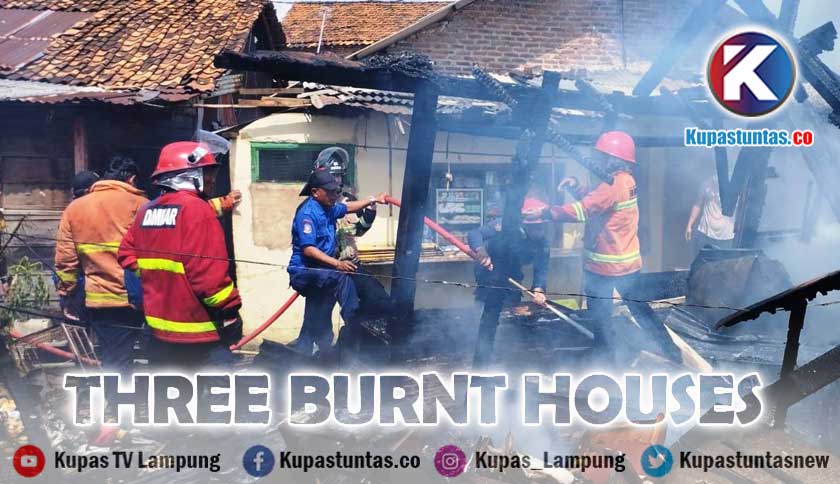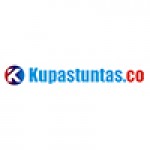 Redaksi
Kupastuntas.co, Lampung English - Three houses on Jalan Haji Agus Salim, Kelapa Tiga Village, Tanjungkarang Pusat, Bandar Lampung were destroyed by fire, Wednesday 24 May 2023 around 10.00 AM.

The fire occurred because a child was playing with a match.
"From the data we received, three houses were burned. One house is two floors, then the other two houses are semi-permanent," said the Head of the Bandar Lampung Fire and Rescue Service, Antoni Irawan, at the scene.
Antoni admitted that the reason the house caught fire was because a child was playing with a match on the second floor of a wooden house, and there happened to be a strong wind which caused a fire.
"Based on information from local residents, there was a small child who played a fire instrument in the house on the second floor, but it was made of wood, not semi-permanently," he said.
For his own great loss, he admits that he has not been able to interpret it.
"But thank God there were no casualties this time," said Antoni.
With this incident, he also appealed to the public to always be careful if someone is playing with fire.
"Moreover, burning this garbage should not be left behind, especially in areas that are very prone to fires," he said.
Because he explained, this year alone there have been many fires, such as five company buildings that have caught fire.
"So we also from the Fire Service continue to make efforts to prevent it by appealing to business owners to comply with the rules," he said.
Agus Tri, an eyewitness admitted, when the fire started to burn the house, the wind happened to be very strong, so it struck other houses.
"A total of three houses were burnt. One of them was Pak Sahrudin's house, which was predominantly made of wood, so it caught fire easily," said Agus.
Previously, a semi-permanent housing unit on Jalan Imam Bonjol, Gang Kelana, Number 60 Tanjung Harapan, Neighborhood 3 RT 007, Langkapura Urban Village, Bandar Lampung City, was burnt to the ground, Sunday April 16 2023 at around 10.50 AM.
Supri's house caught fire due to an electric short circuit.
"Yes, it happened that a house unit with an area of 6x9 meters in Langkapura was burnt to the ground. The entire house was gone, starting from the refrigerator and other electronic goods. But if it was a motorized vehicle, nothing caught fire," said the platoon commander for the Bandar Lampung City Fire Service, Riswanto.
Riswanto recounted the chronology of the burning of the house when the PLN power went out, then the owner wanted to turn it on with a generator.
"When I turned on the electric generator, I forgot to unplug it. The connection between the electricity and the generator exploded, yes, it was an electric short circuit. Then the fire caught the gasoline," he said.
However, he said that there were no casualties in the incident. (*)
KUPAS TV Video: Had a viral video of the dissolution of worship at the church, the RT head was charged with two articles!