Selling Stolen Motorbikes on Facebook, Youth in Metro Lampung Arrested by Police
Kamis, 25 Mei 2023 - 19.31 WIB
13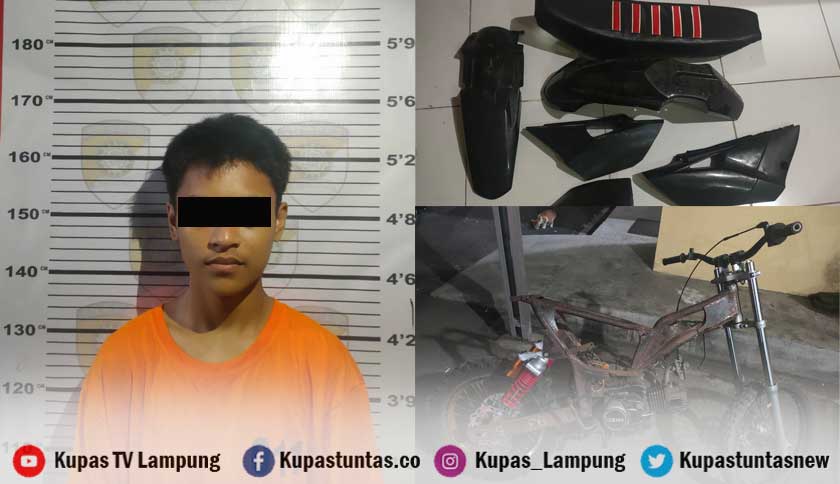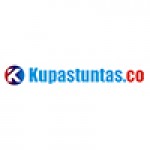 Redaksi
Kupastuntas.co, Metro - East Metro Sector Criminal Unit arrested an underage child with student status after posting stolen goods through a buying and selling page on the Facebook marketplace.

East Metro Police Chief, AKP Jth. Sitompul explained that the suspect arrested had the initials ARH (16), a resident of Yosomulyo Village, Central Metro District.
The police chief explained that the arrest of the suspect was carried out on Wednesday 23 May 2023 at around 23.00 WIB. At that time, officers arrested the suspect by pretending to be the buyer of the stolen motorcycle frame.
"We carried out fishing by wanting to buy the motorbike from the perpetrators through the Facebook application. Then it was agreed that the meeting location was at the address Jalan Loba Lobi, Yosomulyo Village, Central Metro District," the police chief said to the media crew. Thursday, 25 May 2023.
Arriving at the COD location adjacent to the suspect's residence, the police immediately conducted an on-site interrogation. From the confession of the child suspect, the motorbike frame was purchased from a colleague to be resold.
"Then when they arrived at the location, members of the East Metro Police immediately met and interrogated about the whereabouts of the motorcycle that was to be sold and from whom it was obtained or purchased," he said.
"Then the perpetrator gave information to Members that the motorcycle was purchased from a friend with the initials D whose address is in area 24, Tejo Agung, East Metro," he added.
AKP Sitompul also explained that the suspect ARH was suspected of acting as a collector of stolen goods. He explained the chronology of the loss of the trail type motorbike frame from the owner's place.
"So on Monday, May 15 2023 at around 02.30 WIB, the witness named Ari found out that a green Vega R brand motorcycle belonging to the victim Tri Okta Wibowo which was placed in Sigit Suparno's workshop was missing," he explained.
"Then the witness Ari asked the neighbors around the workshop and it turned out that the neighbors around the workshop did not know the whereabouts of the motorcycle," he continued.
Due to this incident, the victim suffered losses estimated at IDR 6 million. Meanwhile, the police are still hunting for a fellow suspect with the initials D who is on the Wanted List (DPO) of the East Metro Police.
Now, ARH and the evidence of the stolen motorbike are being held at the East Metro Police Headquarters. He is threatened with Article 363 of the Criminal Code concerning Curat with a maximum prison sentence of 7 years. (*)