Police Arrest 2 Violent Theft Actors in South Lampung, 1 Underage Recidivist
Rabu, 24 Mei 2023 - 19.48 WIB
27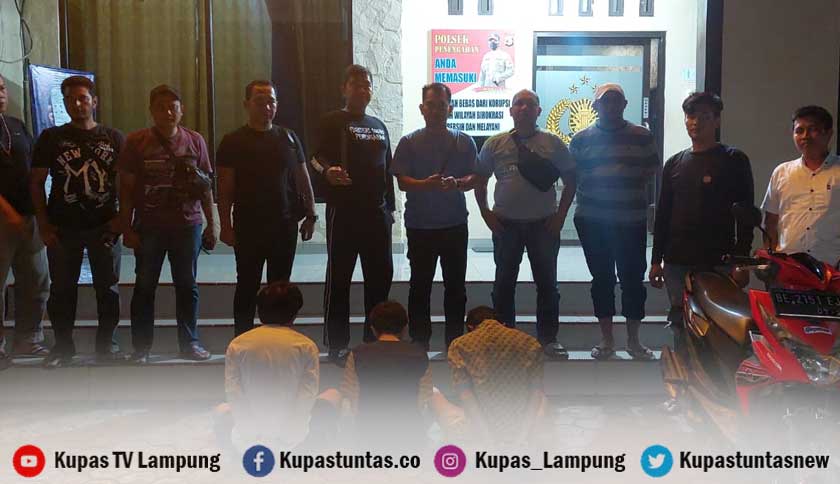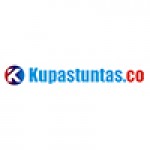 Redaksi
Kupastuntas.co, South Lampung - The police arrested 2 perpetrators of violent theft (Curas) in Tetaan Village, Penengahan District, South Lampung (Lamsel) Regency, sadly because one of the perpetrators was underage.

The Head of Penengahan Police, Iptu Gobel said, Natan Feryudis (19) and RS (15) were secured yesterday, Monday 22 May 2023, at around 17.30 WIB.
"The crime scene and arrest of the two perpetrators was on the concrete road in Tetaan Village, Penengahan District," said Gobel. Wednesday, May 24, 2023.
Initially, the victim with the initials FS (14) was returning home alone after watching entertainment on a Honda Beat motorcycle, police number BE 2151 EJ from Karang Sari Village, Ketapang District.
"The modus operandi was that the victim was stopped by an unknown man asking to be taken somewhere. Then, the victim hitched a ride on the perpetrator and when he arrived at the Coran road in Tetaan Village, Penengahan District, the perpetrator suddenly turned off and unplugged the motorbike and stopped," continued the police chief.
The perpetrator immediately pulled while pointing a machete at the victim's neck, while behind him there were 3 other perpetrators riding a Honda Vario motorbike and immediately approached where a perpetrator immediately got down, brandishing a machete, and took the victim's motorcycle running towards the road in Pasuruhan Village, Penengahan District.
"The victim screamed for help from local residents so that the perpetrator was arrested and then contacted members of the Mediation Police for further legal proceedings," said the police chief.
From the results of interrogation, the perpetrator admitted that he had previously carried out acts of cursing at Jalinsum, Negri Pandan Village, Kalianda District, as well as on a public road at the plant seed nursery in Sri Pendowo Village, Ketapang District.
"The suspect at the hospital is a recidivist and has just left prison," said the police chief.
From the suspect's confession, Tekab 308 Presisi Polres Lamsel and Polsek Penengahan rushed to develop and re-arrest a criminal named Ipan.
"Ipan participated in the criminal act in Kalianda jurisdiction, and the case is now being handled by the South Lampung Police Criminal Investigation Unit," explained the police chief.
From the hands of the perpetrators, the police also secured evidence including 2 sharp blades of a machete type, 1 red Honda Beat motorbike belonging to the victim.
"The article used to ensnare the suspects is Article 365 of the Criminal Code," said the police chief. (*)