KPK Team Visits Abdul Moeloek Hospital in Lampung for Examination
Senin, 22 Mei 2023 - 22.17 WIB
22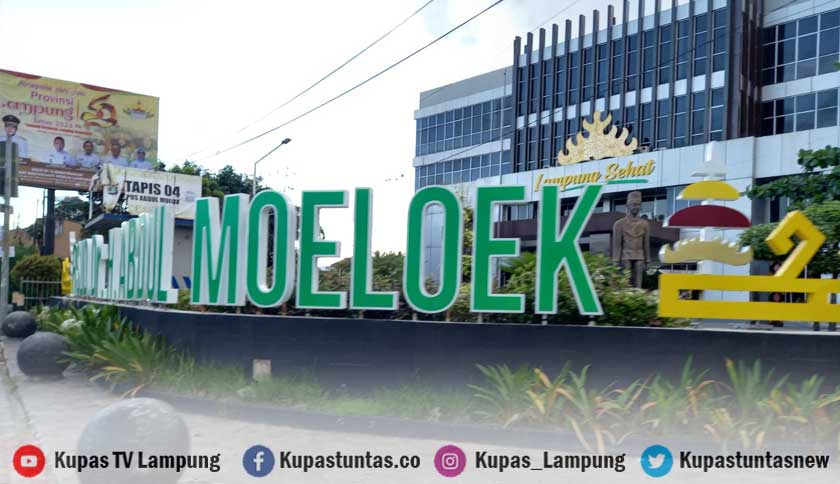 ADMIN
Kupastuntas.co, Bandar Lampung - The Corruption Eradication Commission (KPK) State Officials' Wealth Report (LHKPN) team visited Abdul Moeloek Hospital, Bandar Lampung. The KPK stated that the arrival of the LHKPN team was not for a search.

Head of KPK Reporting Section (Kabag) Ali Fikri said there was no search at the Abdul Moeloek Hospital (RS) in Lampung. According to him, the LHKPN Directorate Team for the Deputy for Prevention of the KPK requested data and information assistance from the Abdul Moeloek Hospital in Lampung for inspection purposes.
"We need to clarify, there was no search activity as referred to in the news. What is true is the activity of the LHKPN Directorate Team for the Deputy for Prevention of the KPK," Ali told reporters, Monday (22/5/2023).
"A request for data and information assistance for inspection purposes by the KPK LHKPN team," he added.
It is known, from the information gathered that KPK investigators visited Abdul Moeloek Hospital, last Thursday (18/5).
"Yes, one of their cars (KPK) came, went straight to the room above," said the source As we quote from detikSumatra.
He said investigators were looking for several files related to the need to investigate Reihana's assets.
"Yes, there were two rooms that were searched, the file room and the director's room too," he said.
Asked for confirmation regarding this matter, the Director of Abdul Moeloek Hospital, Lukman Pura, confirmed this.
"Yes, I have asked for some project data," he confirmed.
According to Lukman, the files requested by KPK investigators were files for 2019-2023.
"Project files from 2019 to 2023," he explained.
Lukman said there was no examination of him or Abdul Moeloek Hospital staff.

"Nothing," he said.
When asked whether the search was related to the KPK's subpoena of the Lampung Health Office, Reihana, Lukman said he did not know.
"I don't know, it wasn't mentioned in the (search) warrant," he said.
It is known, Reihana will serve as Director of Abdul Moeloek Hospital in 2020-2021. (*)