Two Hindu Prisoners in Lampung Receive Remission for Nyepi Day
Kamis, 23 Maret 2023 - 08.23 WIB
18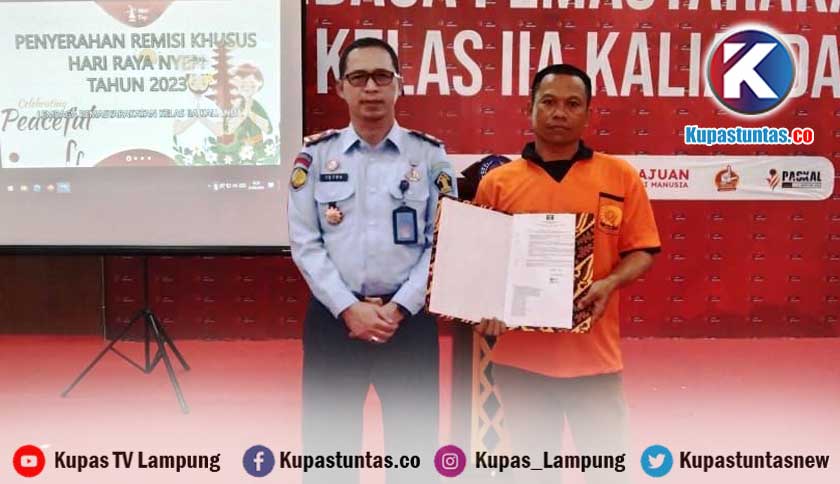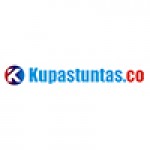 Redaksi
Kupastuntas.co, Lampung English - Two Hindu inmates, namely Nyoman and Ketut, were given special religious remissions by the Kalianda Class IIA Penitentiary.

The process of submitting the remission letter was carried out in the class IIA Kalianda prison hall, Wednesday 22 March 2023.
The head of the Kalianda Class IIA Penitentiary, Tetra Destorie, said the awarding of the remission coincided with the celebration of Nyepi Day 2023, the New Year of Saka 1945.
"This remission is a form of appreciation to Hindu inmates for trying and showing a change in behavior for the better," said Tetra when confirmed.
Ketut is an inmate who was caught in a theft case, and was given a sentence of 2 years in prison.
Meanwhile, Nyoman is an inmate who was sentenced to 6 years in prison because of a drug case.
"Inmates on behalf of Nyoman get 15 months special remission, while Ketut gets 1 month special remission," explained Tetra.
At the end, Tetra congratulated the two inmates for the special remission they had received.
"We hope that by granting this remission, the inmates can make changes and resolve themselves to become better individuals," he said. (*)
KUPAS TV Video: Regional Head of the Ministry of Law and Human Rights Lampung Together with the Indonesian Kempo Federation Introduce Kempo Sports at the Way Huwi Detention Center, South Lampung