Cause Road Damage, ODOL Vehicles in Lampung Indonesia Will Be Razed Frequently
Kamis, 02 Februari 2023 - 18.16 WIB
35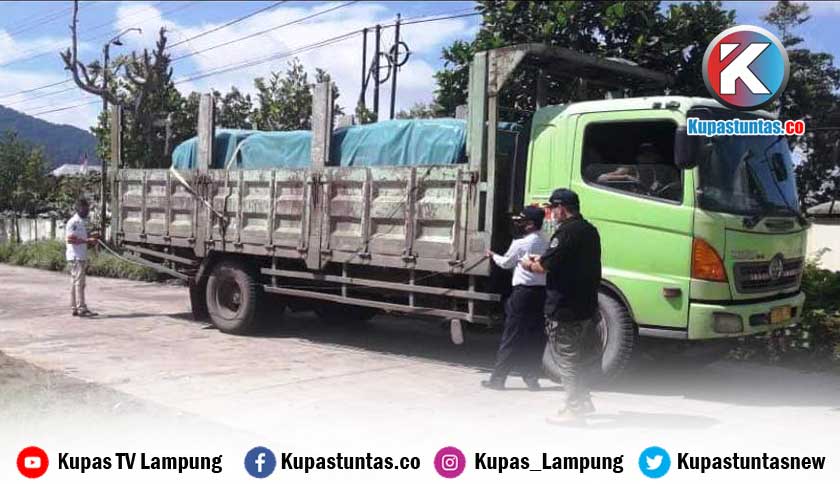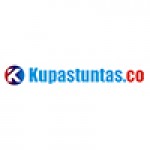 Redaksi
Kupastuntas.co, Bandar Lampung - The Lampung Province Transportation Service together with the Regency/City and also the police will carry out routine raids on vehicles with a load exceeding capacity or Over Dimension Over Loading (ODOL).

The Head of the Lampung Province Transportation Agency, Bambang Sumbogo, explained that routine raids on ODOL vehicles had started since the Christmas and New Year holidays some time ago.
"Since then we banned vehicles over 50 tons from crossing from Bakauheni to Merak for three days and vice versa. And this is still being implemented. Vehicles over 50 tons are not allowed to cross," said Bambang, Thursday (2/2 /2023).
In addition, a few days ago, his party together with the Land Transportation Management Office, South Lampung Regency and the local police conducted raids on ODOL vehicles for three consecutive days.
The raid locations were on the national road to be precise in Pasir Putih, Katibung District for two days and in Tanjung Bintang District for one day. From these activities, 154 vehicles were subject to sanctions in the form of fines
"We will continue to make efforts so that ODOL will be prosecuted. Hopefully there will be a deterrent effect and a program for normalizing or cutting the dimensions of trucks can run again. In addition, the provisions of Law Number 22 of 2009 concerning Road Traffic and Transportation with imprisonment for more or less 1 year later a fine of 24 million rupiah can also be applied," he said.
Bambang said, until now his party is still waiting for a policy from the central government related to zero ODOL and a ban on ODOL vehicles crossing national roads, toll roads and prohibiting crossings.
"We also appeal to entrepreneurs if the transportation agency enforces it, don't call it inflation. There must be enforcement for ODOL that has gone too far. The minister public works and public housing also explained that if roads are damaged every year because of ODOL, it can reach IDR 43 trillion," he explained.
Bambang revealed that currently Lampung Province already has two Weight In Motion (WIM) installed at the Lematang and Bakauheni toll gates.
"Later there will be simultaneous use when ODOL is not allowed to enter the toll road. We are also proposing to add WIM this year. Maybe it will be placed on Mount Sugih or in Terbanggi. So that all access potential for ODOL vehicles are installed with WIM," concluded Bambang.
Chairman of the Indonesian Employers' Association (Apindo) Lampung, Ary Meizari revealed, in principle Apindo is ready to support the government's efforts to crack down on ODOL vehicles.
"In principle, we agree that because of the ban, of course we as entrepreneurs can understand because overloading will have negative impacts, one of which is road damage," said Ary Meizari.
However, Ary Meizari explained, with the prohibition of ODOL vehicles from passing, of course this would have an impact on even greater expenses and be borne by the entrepreneur.
"Obviously there will be greater transportation costs. For example, what used to be carried in a day due to the ODOL ban will become two days. What is clear is that the burden will be felt even more," concluded Ary Meizari. (*)