Governor of Lampung Indonesia Visits West Lampung, Here's the Message
Selasa, 24 Januari 2023 - 13.58 WIB
64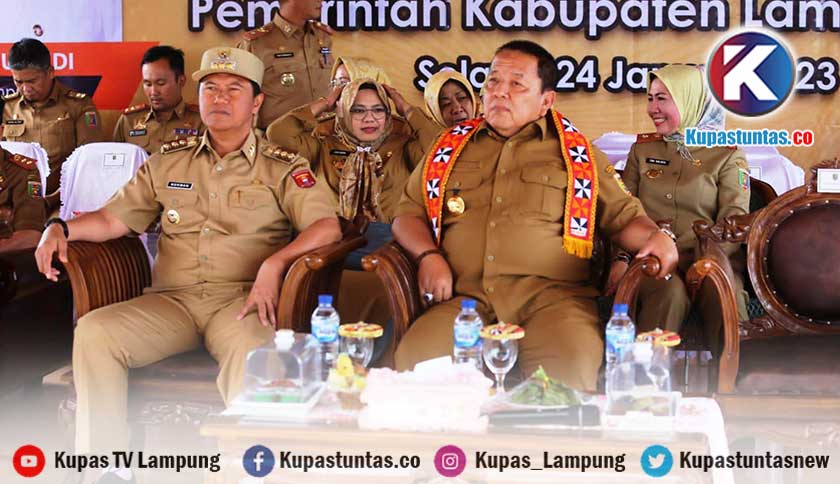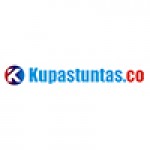 Redaksi
Kupastuntas.co, West Lampung - Lampung Governor Arinal Djunaidi asked the West Lampung Regency Government to strengthen the people's economy by optimizing community coffee plantations, through intercroping diversification and crop livestock of goats and coffee to increase farmers' income.

This was conveyed by Governor Arinal during a working visit as well as friendly relations with Forkopimda and the ranks of the Lambar Regency Government, at the Kopi school, Sukajaya Village, Sumber Jaya District, Tuesday 24 January 2023.
"Given that Lambar's Gross Regional Domestic Product per capita is currently the lowest in Lampung Province, namely IDR 24 million per year per person, also downstreaming horticulture such as chilies and tomatoes, whose selling prices fall during harvest, a downstream program for horticultural production must be carried out," said Arinal.
Arinal emphasized that in order to realize development targets in Lampung, contributions and support from the Regency/City are needed. Therefore Arinal asked the West Lampung Regency Government to contribute in the future.
"I want to emphasize, in order to realize the goals and objectives of national development, including the development goals and objectives of Lampung Province, contributions are needed from the Regency/City, District and Pekon Governments," he added.
In order to support economic access in West Lampung Regency in 2023, the Provincial Government will carry out the construction and maintenance of several roads which are under the authority of the province.
"Construction of Pekon Balak - Suoh Section, Construction of Suoh Section - Sp. Block 9, Development of Sp. Trimulyo - Bungin - Tugu Sari SP, Maintenance of Liwa - Boundary of South Sumatra and we will start this year," he explained.
While the Acting Regent of West Lampung Drs. H. Nukman M.M, expressed his gratitude for the hospitality as well as guidance to the State Civil Apparatus in the Lambar District Government Environment.
He hopes that this momentum can be used to strengthen the synergy between the West Lampung Regency Government and the Provincial Government in supporting development in Lampung.
According to Nukman, so far the West Lampung Regency Government has fully supported development programs in Lampung, which can be seen from the West Lampung development theme in 2023, namely strengthening the economy to improve the quality of human resources and public infrastructure.
"The theme of the development, Mr. Governor, is of course inseparable from the theme of the development of Lampung Province which supports national priorities," said Nukman.
Nukman hopes that the Lampung Provincial Government will continue to provide support for development in West Lampung, which incidentally is one of the areas in Lampung Province. Because continued Nukman, the support from the Provincial Government of Lampung is very influential on the sustainability of development in Lambar.
Nukman also expressed his gratitude for the programs that have been implemented by the Lampung Provincial Government in Lambar Regency, including the agricultural and plantation sectors which are the flagship programs of the Lampung Provincial Government.
"In addition, in the field of infrastructure, road construction in Suoh District is 1.15 kilometers long, road construction in the Sugar Cane Gardens District has a value of up to 12 billion rupiah," he concluded. (*)
KUPAS TV Video: Lampung Coffee Exports More than Production