The Price of Rice in the Traditional Market of Bandar Lampung Indonesia Continues to Crawl Up
Kamis, 19 Januari 2023 - 10.36 WIB
67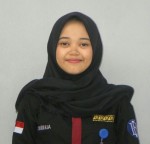 Siti Khoiriah
Kupastuntas.co, Bandar Lampung - The price of rice at the Bandar Lampung City Traditional Market continues to increase, this happens to both premium and medium category rice.

Budi (55), a rice seller at the Tugu Market, explained that the increase in rice prices has occurred gradually and has been going on since last October 2022.
"Now medium rice has gone from 8,500 rupiah per kilogram to 11,500 rupiah per kilogram, for premium rice from 12,000 rupiah per kilogram to 12,500 rupiah per kilogram," said Budi. Thursday (19/1/23).
Budi explained that with the price increase, many people prefer to reduce the amount of rice they buy.
For example, before going up they bought 5 kilograms, now it is reduced to 3 kilograms. Budi explained, for rice stock he admitted that he had no difficulty getting it, it's just that the price from the distributor had indeed gone up so he just followed it.
The same thing was conveyed by Suryati (41), a basic food seller at the Way Halim Traditional Market. He revealed that the increase in rice had occurred since the last few months.
"Now for medium rice, from previously 8,500 rupiah per kilogram, now it is 10,000 rupiah to 11,000 rupiah per kilogram, while for premium rice, from 10,000 rupiah, it is now 12,000 rupiah to 13,000 rupiah per kilogram," explained Suryati.
Confirmed separately Head of Industry and Trade Office of Lampung Province, Elvira Umihanni, explained that regarding the increase in rice prices, her party would soon hold a joint coordination meeting with the Lampung Police food task force.
"To find out more where rice and unhulled rice from Lampung come out. And regarding the regional regulation that prohibits unhusked rice from leaving the area, it does exist, but in the regulation there are no criminal sanctions, so law enforcement officers are not strong enough to enforce the regulation," she said.
Elvira explained that there was no problem if rice from Lampung left the area. This is because Lampung is one of the national food storage areas and participates in supporting national food security.
"But what is worrying is that rice from Lampung will leave Indonesia in an illegal form. Or maybe there are parties who are trying to seek personal gain by holding the rice in the warehouse and releasing it during Eid," he said.
According to him, logistics affairs agency general company (Bulog) Regional Lampung has also dispensed rice to control prices to several partners or Rumah Pangan Kita (RPK) at low prices. However, this has not had much effect on price reductions.
Elvira said, maybe in terms of volume it was also lacking. He admitted that his party had asked Bulog to increase the volume.
According to him, from the recipient's side it might also be more effective if those who receive it directly are households rather than channeling it to partners. (*)